28 January 2010
Knitted Dormouse and Clone Blog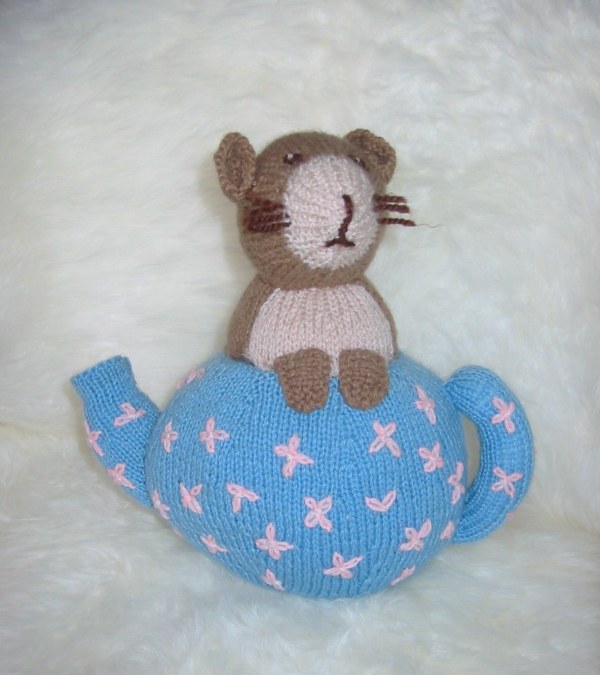 There's a lady somewhere in England who knits characters from "Alice." I did fall for this rather solemn Dormouse. I took a picture of him before giving him to Arthur. If he was photographed now, he'd look a lot more squashed.
Clone Blog
So often blogs are only enabled to accept comments from other Google accounts, which means I can't comment on them using this url. So I've begun a kind of a clone blog on Blogger,
here.
That way, I can link back from many of the Blogger comments boxes which are only enabled to take Google account comments.