22 January 2010
Stories with White Rabbit - Are You Sitting Comfortably?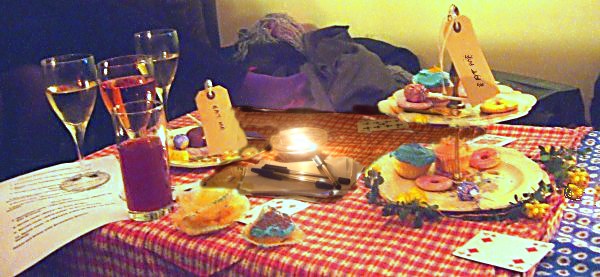 Things have been pretty busy here but I made the time to go to hear Vanessa and Jackie's brilliant stories being read yesterday night at "
Are You Sitting Comfortably?"
at the
Toynbee Studios.
The event was run by White Rabbit, so of course there was a white rabbit on display (and sorry for the blurry pics - it was rather dark)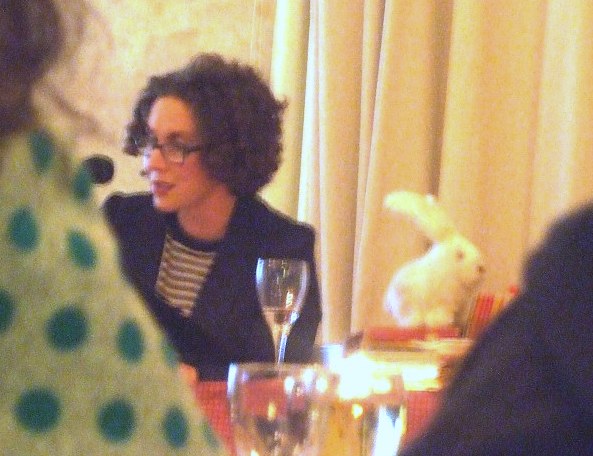 The Toynbee's bar is a great space to hang out, and all the low tables were decorated with scattered playing cards and pretty cake stands on which were colourfully iced fairy-cakes, party-ring biscuits (remember them?) lollies, chocolate teacakes. My picture, showing the remains of the feast, is no masterpiece of the photographer's art, but you'll guess that the label on the cake-stand said "Eat Me"
To add a bit of mystery, the background projections showed Roswell, aliens, sweet little girls, saucy young ladies and other things that I forget, and the background music was sixties pop.
Jackie and Vanessa have been friends forever,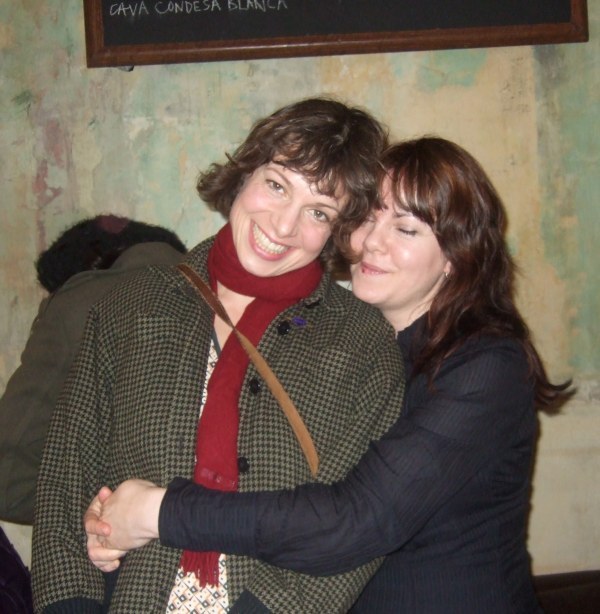 so they were pleased to find that not only had both their stories been accepted for the same event, but the stories were next to each other in the running order too.
I was impressed by Toynbee, too. The main building is large and old with leaded windows and high rooms, charming and inviting, in dramatic contrast with the banal neo-brutalism which now surrounds it.