07 March 2009
Lewis Carroll, Syzygies and The Lady Magazine
For about a year in 1891-2, Lewis Carroll wrote a monthly puzzle column called "Syzygies" for THE LADY magazine. These have not been published since. Yesterday I got the chance to go into the magazine's archives, which are in a big rambling cellar beneath their building in Covent Garden.
Wearing protective gloves, I unwrapped the big bound volumes from their wrappings and photographed all Carroll's contributions. Haven't yet had the chance to read them but I did spot a few of his characteristically eccentric comments along the way. The trouble is that I was hopelessly sidetracked by some of the other quaint and curious items in the magazine.
Here's a picture illustrating an article about the Norfolk Broads. An intimidating sight for anyone minding their own business - even if they are not a fish.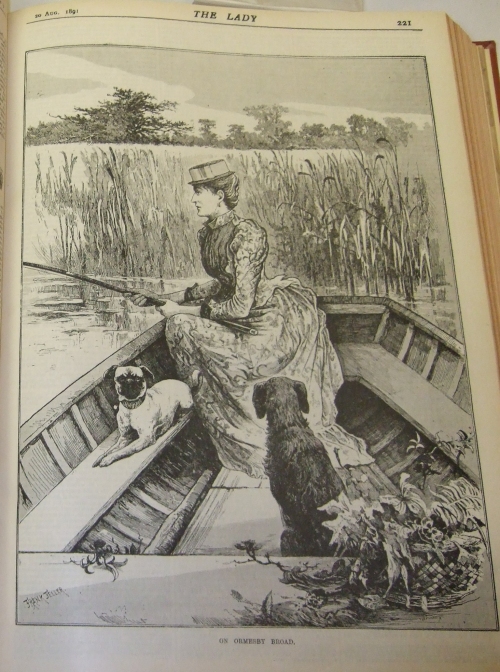 I'll write more about the Syzygies after I've managed to tear myself away from the adverts for such things as The New Instantaneous Water Waver which produces the "rippling hair which is now so fashionable."
Sadly, I don't think I can put the Syzygies into my book unless I find I need more material.