07 November 2016
Saki "Alice" Rediscovery - Limited edition!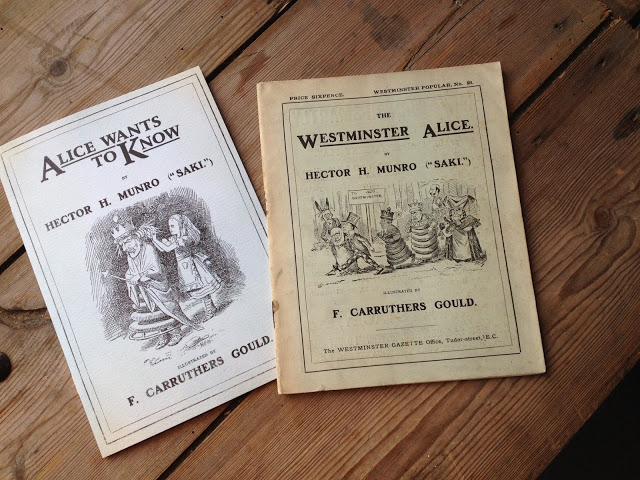 Hector Hugh Munro, or "Saki" as he was known, was a famous short story writer who satirised society and politicians in the early 20th century. One of his successes was "The Westminster Alice," published in instalments in "The Westminster Gazette"and attacking politicians of the day in the style of "Alice." Now Penrith-based Withnail Books has rediscovered a follow-up instalment which was published in 1902, some months after "The Westminster Alice" parody appeared. Entitled "Alice Wants to Know" it has never been reprinted till now.
Withnail Books has now reissued it in an edition of only 45 copies - so it is quite a collector's item (and quite reasonable, too, at only £7.50). More information on their website,
here
- take a look at the excellent illustration on the right.