14 December 2015
LEWIS CARROLL SOCIETY PARTY 2015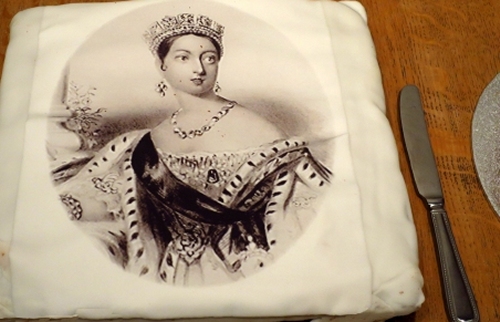 The Lewis Carroll Society has a party each year, and this year, 12th December was the night. It really was fun, and the atmosphere seemed particularly cheerful and friendly. Our new venue, upstairs in the Bloomsbury premises of the Art Worker's Guild, worked out so well. Previously, we've been downstairs in a rather dramatically decorated crimson-walled room, but it has always seemed rather too large and imposing for comfort. This time we had two interconnected period rooms, with cabinets displaying wonderful examples of Guild members' work. (Do click
here
if you want to find out more about the Art Workers' Guild).
This year we had a magician on the premises, too -
David Weeks
. He opened the proceedings by blowing up a balloon ...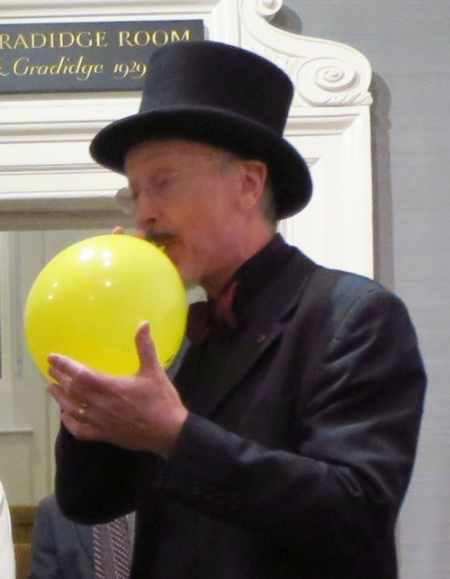 which then magically transformed itself into a bottle of wine - undoubtedly the right way round to do this trick.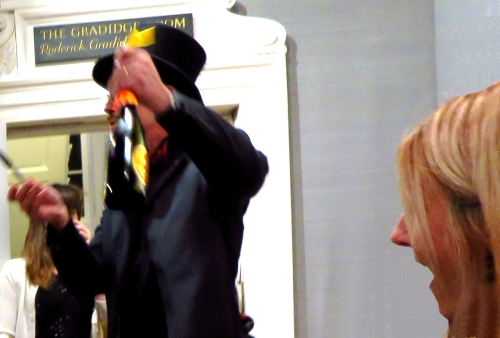 People have all kinds of different reasons for being interested in Lewis Carroll or Alice. Some members of the Society are collectors, others are artists, mathematicians, writers or academics. This year, many of the guests seemed to be involved in creative industries in one way or another.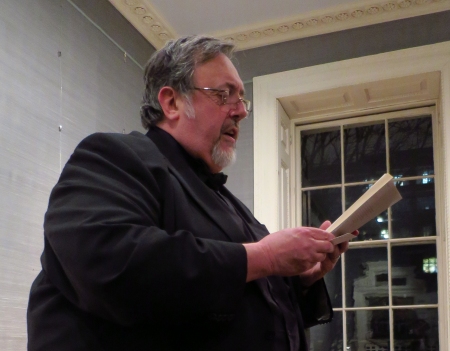 This is Brian Sibley
, the Society's president. He is a prolific writer and broadcaster who was was behind the recent Alice in Cartoonland show at the Cartoon Gallery and is involved in many aspects of literary and popular culture.
Performer
Kevin Moore
has a one man show about Lewis Carroll but despite this managed to win the prize for getting fewest correct answers in the Quiz - which he was perfectly delighted with - and it was a very nice little book called
WHAT WOULD ALICE DO?
a book of wise advice taken from Alice herself.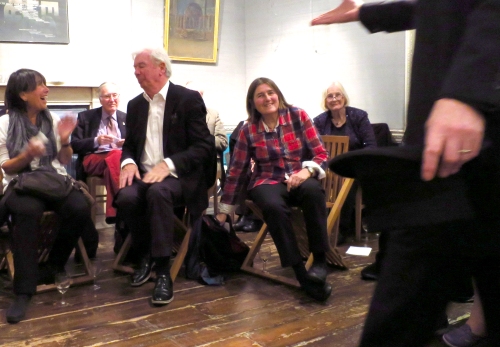 (As the author of the quiz, I was a bit discomfited that everyone found it so hard ...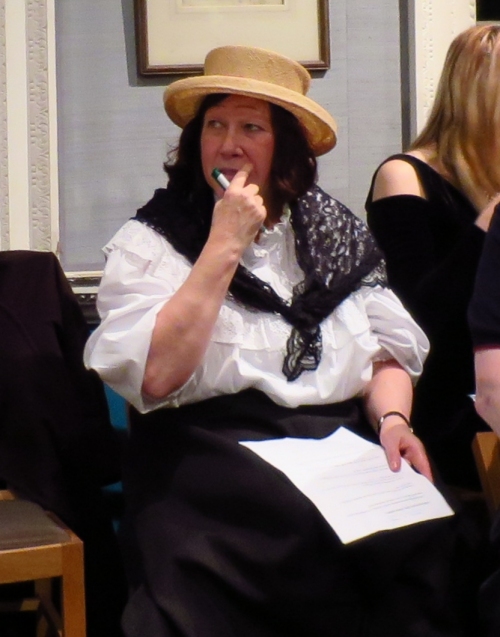 I think this puzzled lady costermonger, (who actually did quite well), would agree that I don't have much of a future as a pub quizmaster).
We also welcomed Vanessa Tait, who is a descendant of Alice Liddell. Vanessa read from her book
The Looking Glass House
and chatted with Brian about why and how she wrote it.
The extracts that Vanessa read were vividly imagined,and of course she has an almost unique perspective to the subject, since until 2001 many of the original relics of Alice in Wonderland were kept in her own home as part of the family history. She said that it was after these familiar relics were sold by her mother that she began to feel she wanted to write about the subject.
The picture at the top of this post shows a cake which was - almost - the star of the whole evening. The member who made it, Sarah Jardine Willoughby, is a librarian and has a great interest in the history of children's books - she's co-written a book on that subject, in fact
(here)
. But those in the Lewis Carroll Society associate her with marvellous food.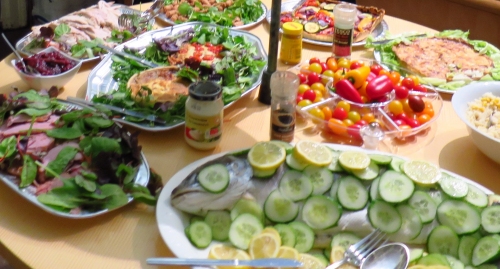 Queen Victoria was decorating a wonderful confection of chocolate and cranberries, the recipe for which Sarah had created herself. And Vanessa had the task of dividing the cake up.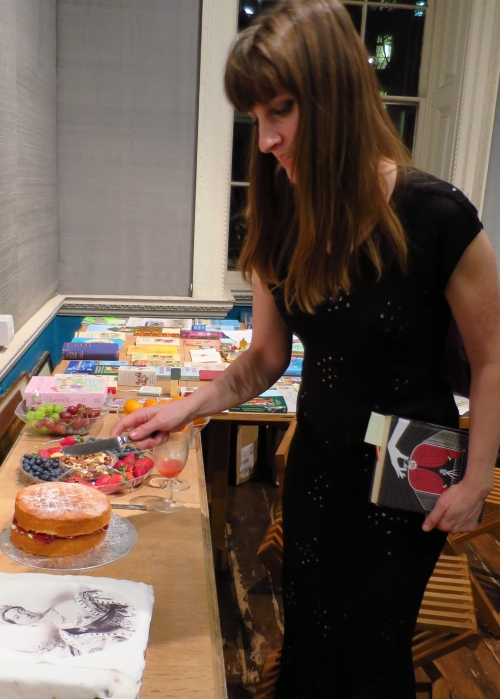 I sneaked a piece to take home, and wished I'd taken more....
If you're on Facebook, there are more pictures
here.