Archives
You are currently viewing archive for April 2013
24 April 2013
This very splendid teapot comes from Davenport's Tea Rooms in Cheshire. I've just thought about it because I have read about it in the latest edition of the Daresbury Lewis Carroll Society newsletter, which contains the news that Davenport's Alice Tea Rooms has won the prestigious Tea Guild award this year - and well deserved. It does great teas and cakes, and its owner is an Alice fan.
The Daresbury society is a "breakaway" or, perhaps more accurately, an independent Lewis Carroll society. It is based in Cheshire, the town of Carroll's birth. It is run by Keith Wright and it's always really interesting, as well as being brightly illustrated in colour. The society is quite active and they have a lot of fun. I went to one of their meetings a few years ago and toured some of the many sites associated with Carroll, who of course spent his childhood in Cheshire before moving on to Yorkshire.
The current issue, as well as giving news of Davenport and all the Society's news, has an interesting article on John Tenniel, a most interesting account of Lewis Carroll's birthday party last January 27th - Daresbury church has a new Lewis Carroll centre and they were astonished when a coachload of young French people turned up to the birthday event, all of them Carroll fans.
The society also sponsors a new "Alice" every year who is chosen from local children, and has an exciting time, as she is always being asked to meet local dignitaries and open events.
This edition contains a review of Kevin Moore's "Crocodiles and Cream" which was performed in Ripon Cathedral (where LC's dad was an archdeacon) and there's a piece on Auckland Castle, associated with an ancestor of Carroll's who was Bishop of Durham. There's more about Llandudno, an article about Alice in Crich tramway museum, a piece on 1930s Carroll parodies, and ... well, actually, a lot of things. If you think it sounds interesting, contact me via
my feedback form
and I'll pass your name on to Keith, who will add you to the mailing list.
19 April 2013
Kath sent this from Disneyland California, thinking I'd be interested. I am - but what are these things? Playmobil? Lego? Some special Disney collectable?
Let me know if you know!
07 April 2013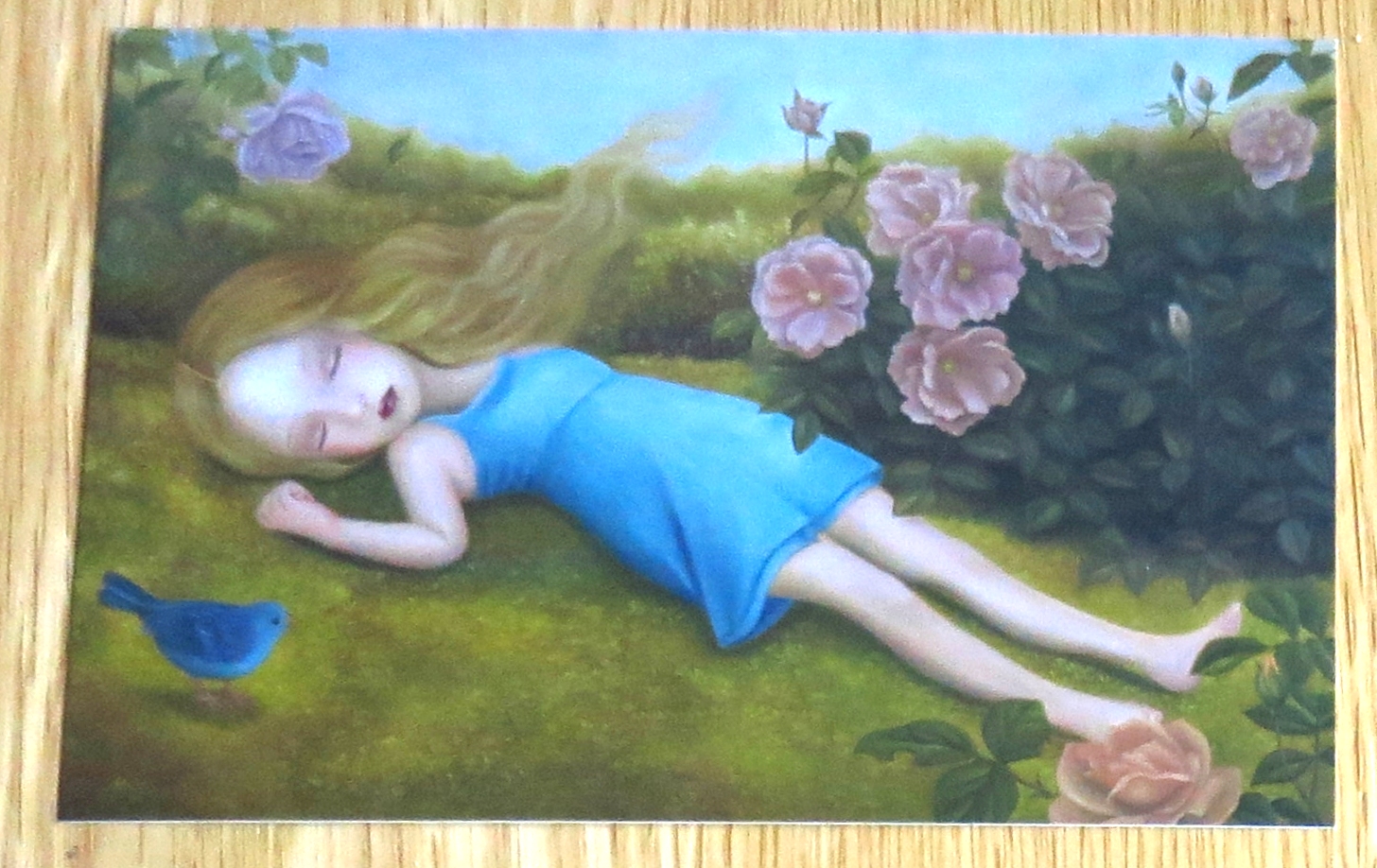 Yoshi from Japan has sent some more delightful Alice gifts. These beautiful cards (above and below) are by Tomomi Hasegawa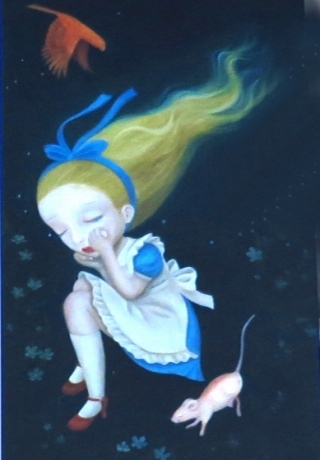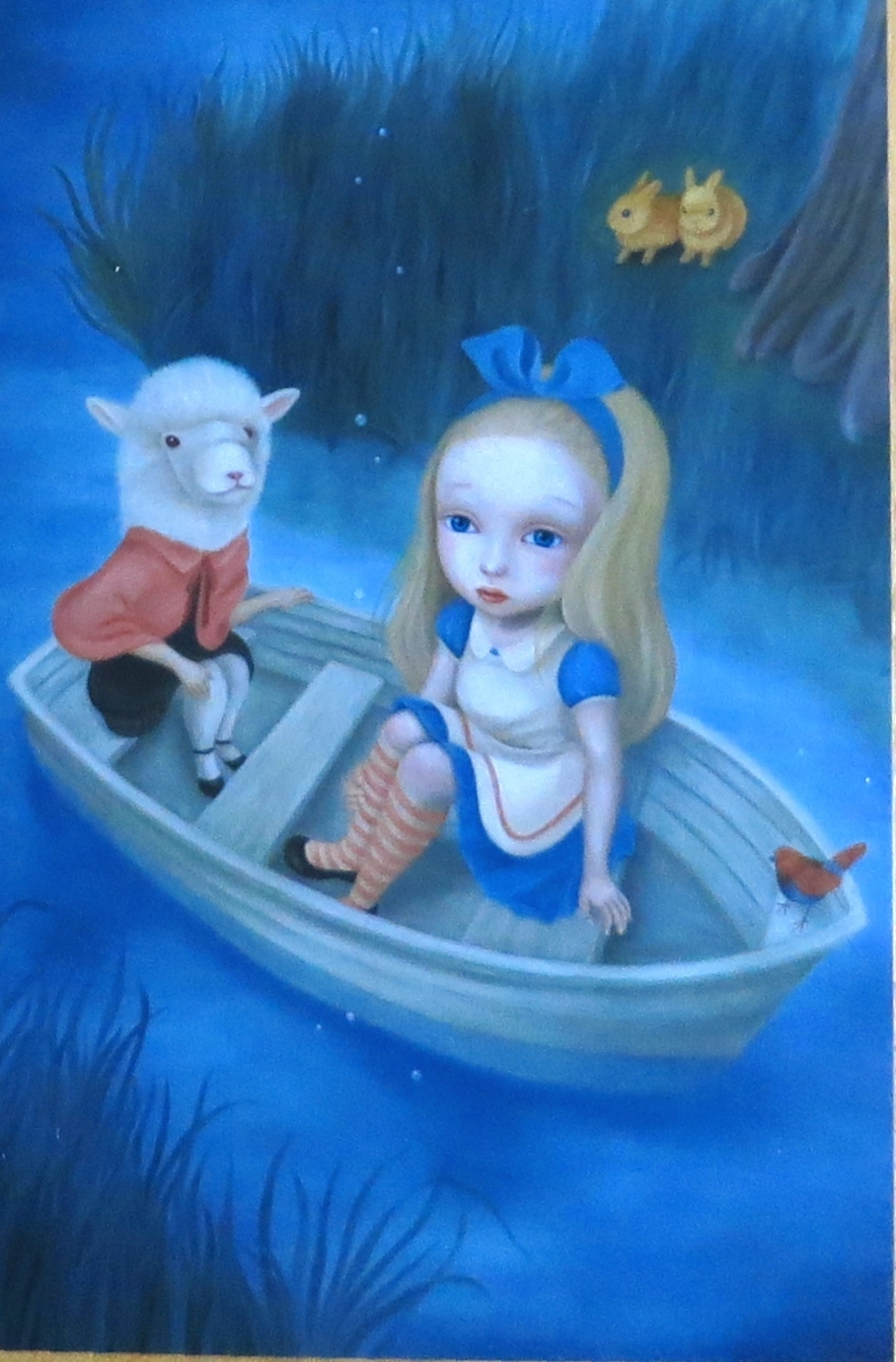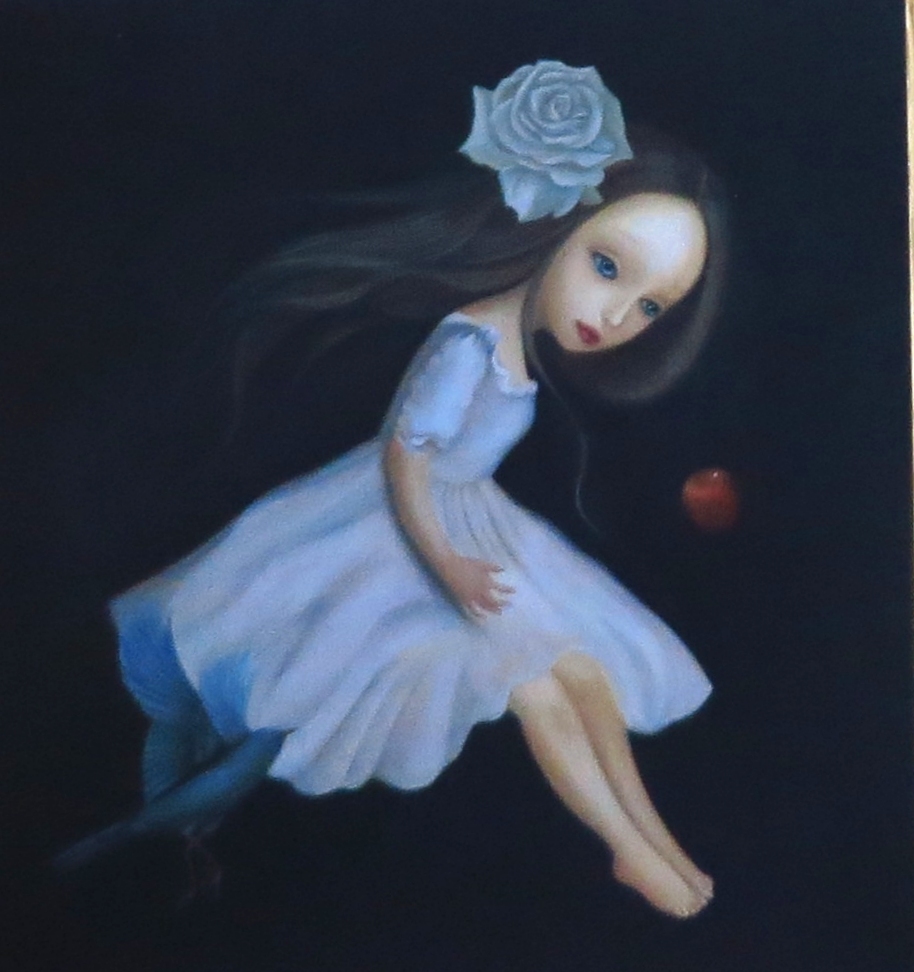 There's also a signed card by "Mimi". You can see more of "Mimi"
here
This is my favourite of the "Alice" buttons - one day I must put them on a garment and wear them!
It's the Mad Hatter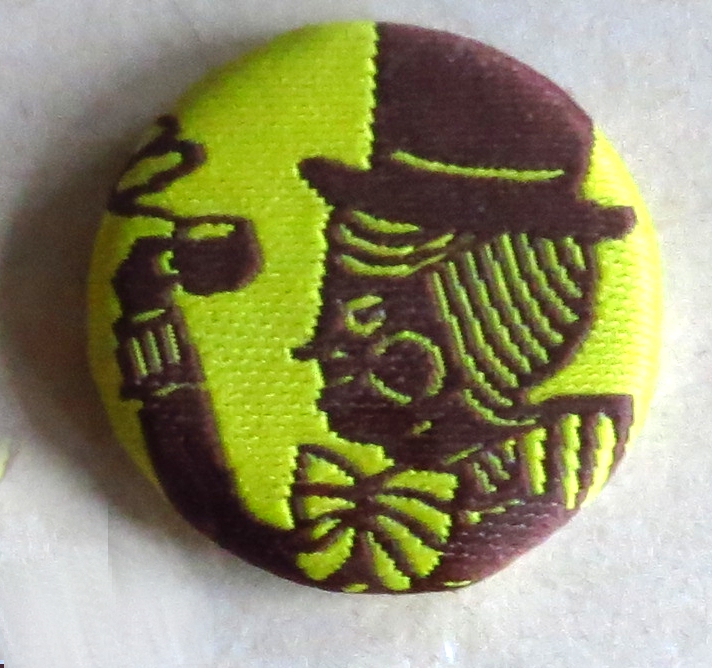 And finally, not an "Alice" item but Totoro, of whom I am also fond.
Sidebar