10 September 2013
Hirai Takako
Some more postcards from Yoshi. He says "Hirai Takako was kind enough to send me her new "Alice" postcards."
And so, these are hot off the press....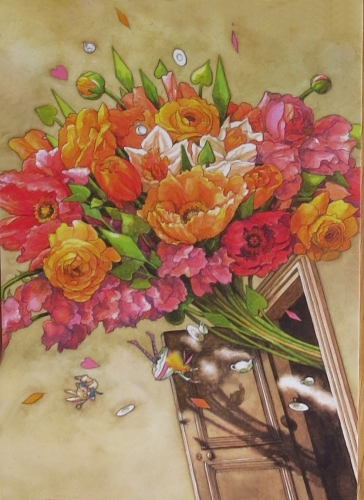 and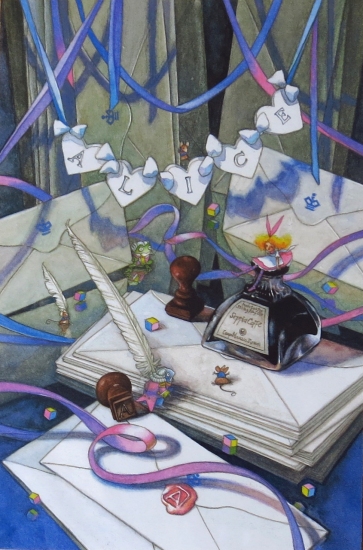 and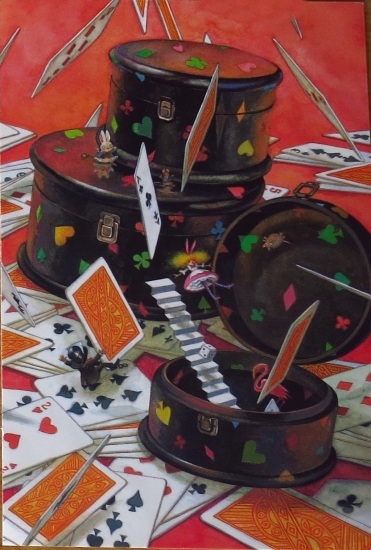 Hirai Takako is an interesting artist. I like the colours and ideas, and the effects she creates. Look at the three dimensional effect of the cards flying through the air here..