15 August 2013
Jonathan Miller speaks about Alice! London, 13 September 2013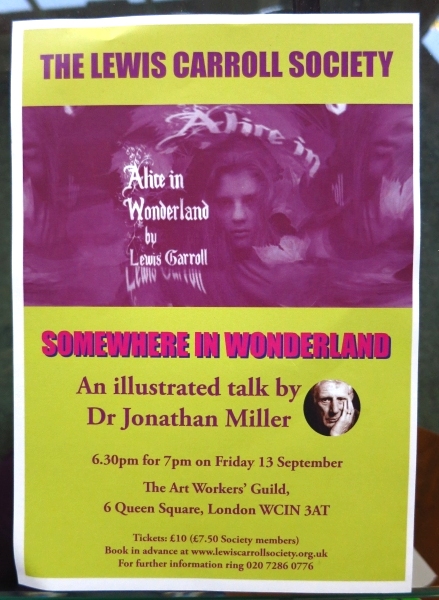 Alice fans will know
Dr. Jonathan Miller
as the creator of the classic 1966 BBC "Alice In Wonderland" featuring a whole spectrum of celebraties and actors, including Sir John Geilgud, Michael Redgrave, Peter Sellers, Peter Cook and more. The film is quite magical, in a slightly creepy way, but in my view (and the view of many others) ruined by Alice, an unknown teenage actress, Anne-Marie Malik, who looked good in the part but was directed by Miller to be offputtingly posh and emotionless.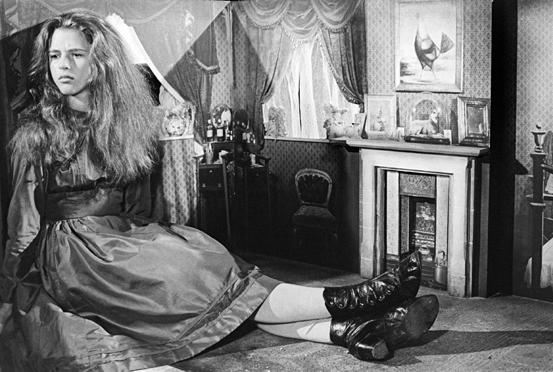 I can see what he was trying to do, but in this case, it ruined the film. Or I think so. Anyway, I shan't be so rude as to quite put it that way but I certainly intend to go to this talk. Dr. Miller is one of the most fascinating and creative people of his generation and on the occasions I've heard him speak, he's been very well worth listening to. Not sure he actually knows a great deal about Lewis Carroll but he knows a huge amount about film theatre and opera directing, and he is also a medical doctor and an expert in the history of medicine - so one of the few people I'd describe as a real polymath.
The meeting is organised by the Lewis Carroll Society and it will take place at 6.30 at 6 Queen Square, WC1N 3AR. There's already great interest in tickets so if you think you might want one (they are £7.50 for members and £10 for non members) then
hop along to their website fast
and book one.