01 June 2012
Queen's Jubilee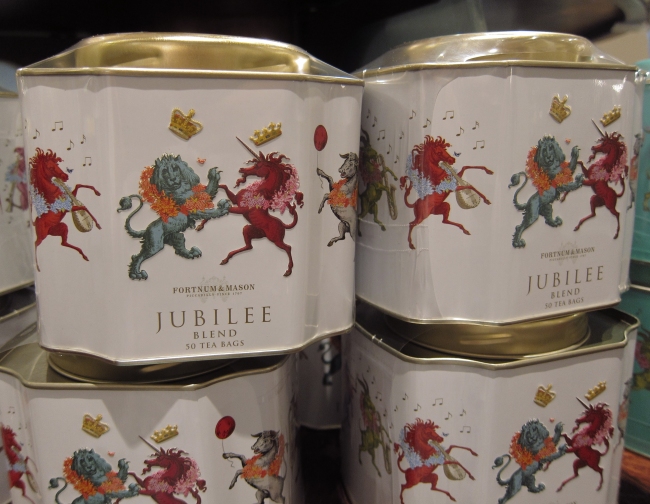 It is the Queen's Diamond Jubilee, and I'm rather excited. Lewis Carroll was patriotic and a teeny bit of a snob so I am sure this
Fortnum and Mason
Jubilee Tea would have been the ideal gift for him this weekend.
Not only does it bring mad tea parties to mind, but it also shows the Lion and the Unicorn. Carroll referred to the old song in the scene with Tweedledum and Tweedledee.
I would to be honest like a tin of this tea myself. I love the design of Fortnum's Jubilee merchandise.