08 July 2011
Alice in Wonderland at Hampton Court Flower Show
Iíve been meaning to attend Hampton Courtís annual Flower Show for years, but this year there was an Alice theme so of course I HAD to go.
Itís said to be the largest flower show in the world, and there was so much ďAliceĒ there that Iíll need to put it in to two blog entries. So, more later, but meanwhile here are some pictures of the childrenís scarecrow contest. So many colourful, lively and imaginative interpretations of the characters. You had to vote for your favourite, but really, that was almost impossible.
An elegant Queen of Hearts from Oakdale
A winsome one from Carrington School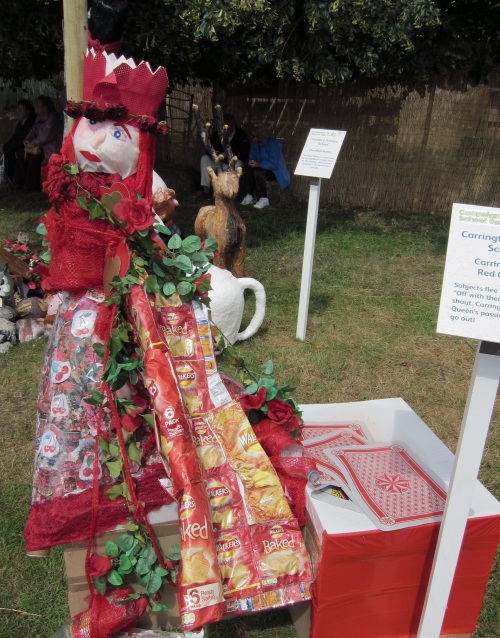 A very scary one from Countess Anne's school.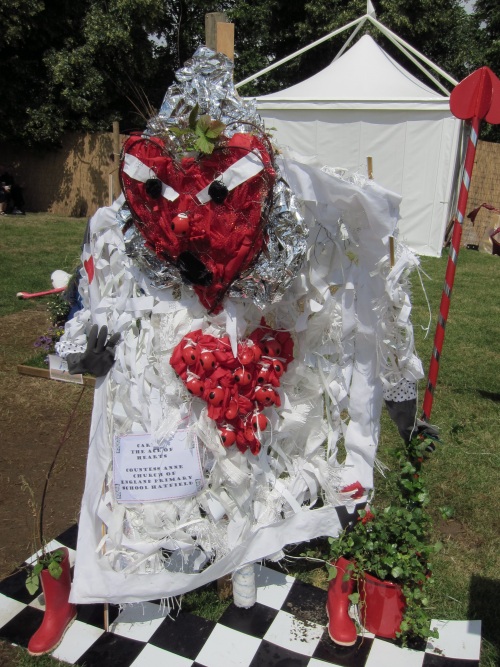 Some fine Hatters. Wilbury School's Hatter reminded me of one of the Muppets.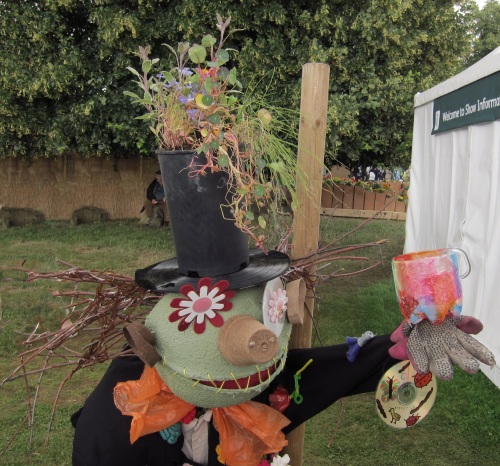 South Park Primary's Hatter had bags of personality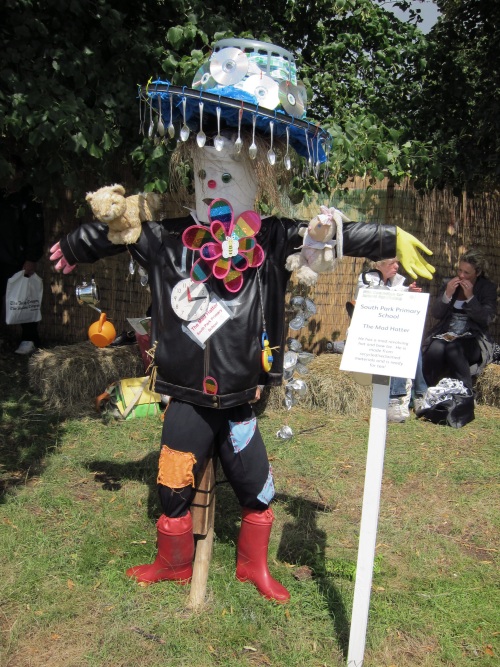 We liked the spoons hung around his hat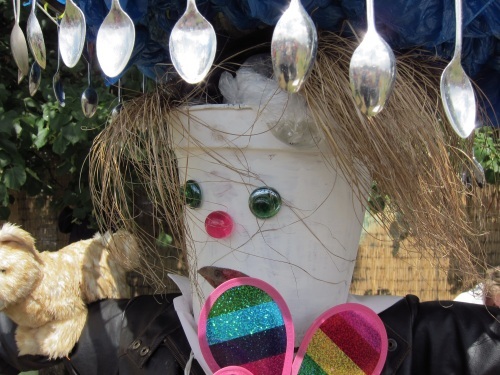 There was a highly accomplished White Rabbit from Northbourne Park School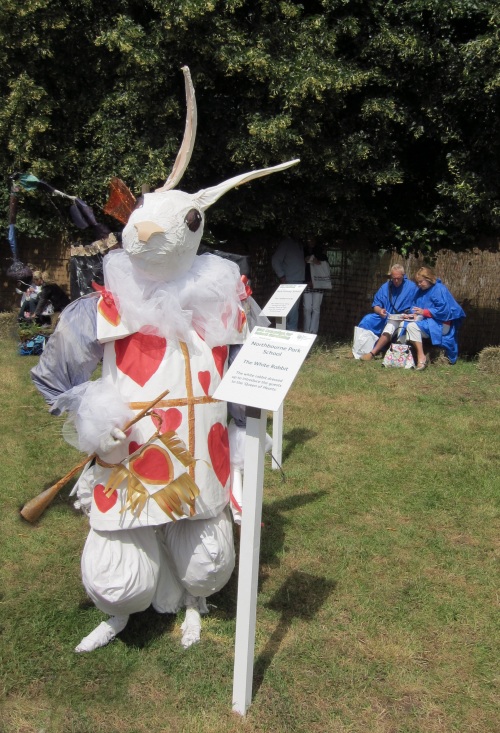 A suave hare from Wilbury
And a genuinely disturbing Cheshire Cat from St. Mark's