29 June 2011
Wilfred Dodgson - new book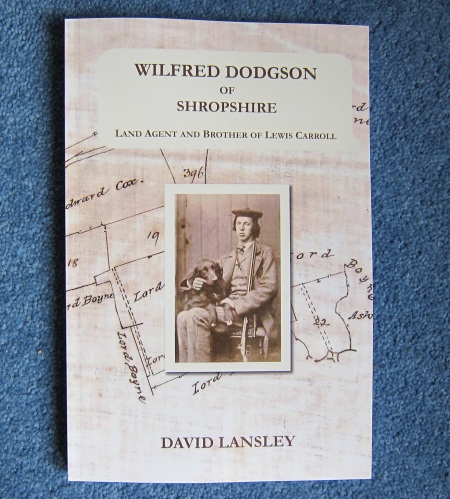 I've just been reading an excellent new book which has been published by the
Lewis Carroll Society.
It deals with the life of Lewis Carroll's younger brother, Wilfred. Carroll got on well with Wilfred, from all accounts, and Wilfred was his executor after his death (as I discovered when I did my book on
Lewis Carroll's personal bank account
- Wilfred most conscientiously sorted everything out.
The book is a longtime project by
Dr. David Lansley
, who has gathered all kinds of documents together to build a picture of the Dodgson sibling who broke decisively away from the clerical life, settled down in the Shropshire countryside with his wife, raised nine children. He became, from all accounts, something of a pillar of local society - although, as
Lansley hints,
Wilfred shared his brother's somewhat insouciant attitude to money at times! His relationship with his employer was not always easy, but it does sound as if the boss himself was not the easiest of men.
As Dr. Lansley says, "A brother of Lewis Carroll made much less noise than the author himself" but he has done a very good job of tracking down large amounts of information. Some of his research casts light upon Carroll. Despite occasional disagreements, the two brothers seem to have got on well - both were intelligent, loved the company of children, told good stories and shared a keen sense of humour.
The book is very well illustrated, and contains some photographs which will not be familiar to most Carroll fans. Anyone interested in the subject should buy it.