08 February 2011
Alice 2015 Translation Project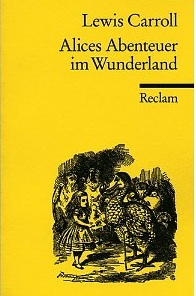 In 2015 it will be the 150th anniversary of the publication of "Alice's Adventures in Wonderand" and to commeorate this, a major project is being undertaken. Jon Lindseth, one of the world's major collectors of "Alice" and Lewis Carroll material, is working on a book of the translations of Alice. He says "We now know of the book in 97 languages, and Disney alone has published their version of "Alice" in 85 languages."
Mr. Lindseth is looking for volunteers to help with the project. At present he urgently needs a UK based Lewis Carroll Society enthusiast to search for foreign langauge editions of the book published in the UK and Ireland
and
Another person to search for French language editions published outside of France and Canada.
It is likely that these people would be members of one of the Carroll Societies, of course. The deadline is April 11. Please contact the
Lewis Carroll Society of North America
or the
Lewis Carroll Society of the UK
if you have both the expertise and enthusiasm.