03 August 2019
Fantastic Illustrations by Shuji Tateishi!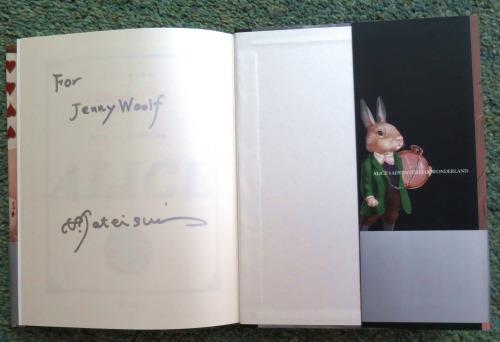 I'm sorry that I've had some problems with posting here. While I was waiting for it to be fixed, my friend Yoshi Momma from Japan sent me a wonderful book, one of my favourite Alice illustrated books. It's a signed Japanese version of "Wonderland" and "Through the Looking Glass" illustrated by the amazing artist Shuji Tateishi. I'm posting a selection of my favourite illustrations, together with the cover. My favourite images are not really of Alice herself, but of cats - Dinah (of course) and the Cheshire Cat, but I am also posting some other images of parts of the stories that you will recognise.
What makes these pictures so good is their originality. Most illustrators in some way refer back to Tenniel - but not in this case. Mr. Tateishi has approached the story in a really fresh and original way, referring to Lewis Carroll's photography for instance in this image of the Cheshire Cat...
The cat gradually appears and disappears, like a photographic image in the darkroom.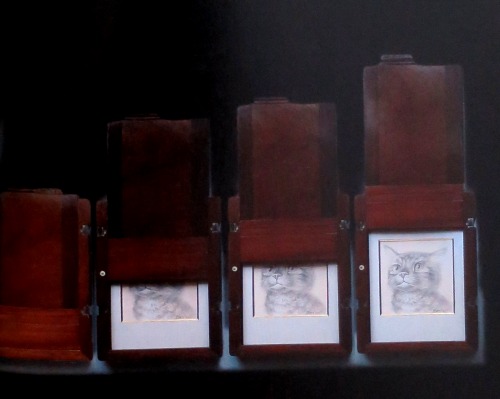 The Cheshire Cat's smile is as mysterious as Mona Lisa...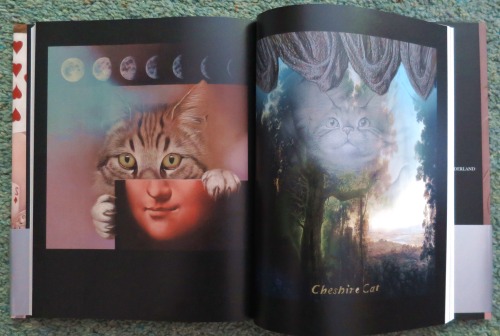 Here, in the Frog Footman scene, we see how the letter and the stamp create a vintage impression.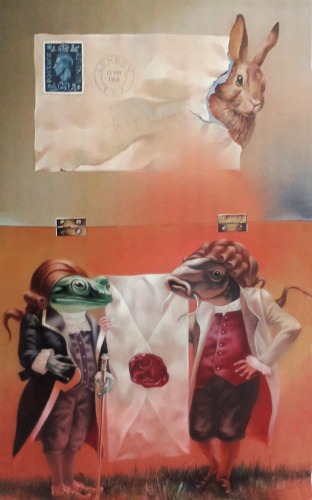 But Mr. Tateishi hasn't used a Victorian stamp, he has in fact given his images a British 1940s/50s flavour. I'd love to know if he first saw Alice in a 1940s illustrated book!
Here is the kitten, Dinah, who represents a pawn - the smallest, humblest character in Alice's household.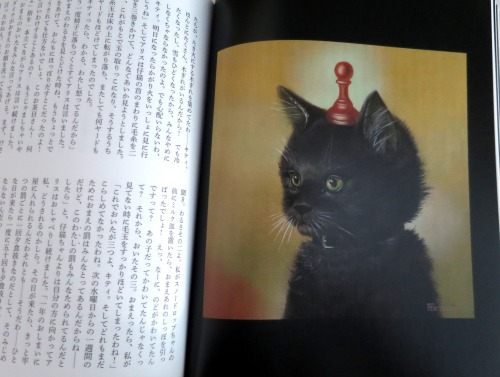 And I like the Mad Gardeners.
Edward Wakeling, who is probably THE world expert on Lewis Carroll, said he thought this book was "absolutely gorgeous....I have not seen better illustrations for a long time." He describes examining them for 45 minutes on first getting the book, and then, he says, he returned and examined them again for a further hour! I too have found myself looking at them again and again and I hope also that these pictures will soon appear illustrating an English language version of the "Alice" books.
Many thanks again to Yoshi!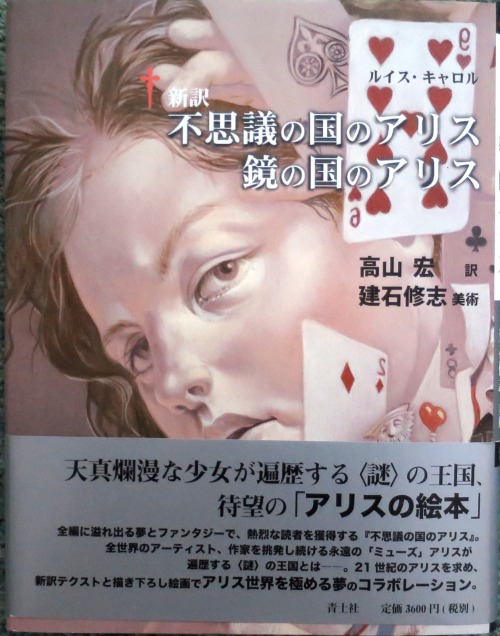 The book, by the way, is published in Japan, by Seidosha, and dated 2019.