30 May 2018
Connor, Lockie, Dodos, Obelisks.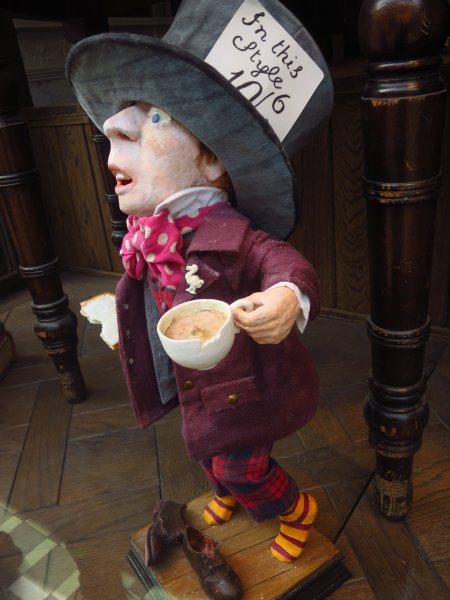 I was cycling down Lamb's Conduit St. near Holborn, in London, when I spotted a shop called
Connock and Lockie
at No. 33. They're old established bespoke tailors, and have been in their present premises since 2004. However, not having much need for gents' bespoke tailors, I hadn't noticed them before. It was hard, though, to ignore several splendid figures in their windows, all of them on the theme of Alice in Wonderland.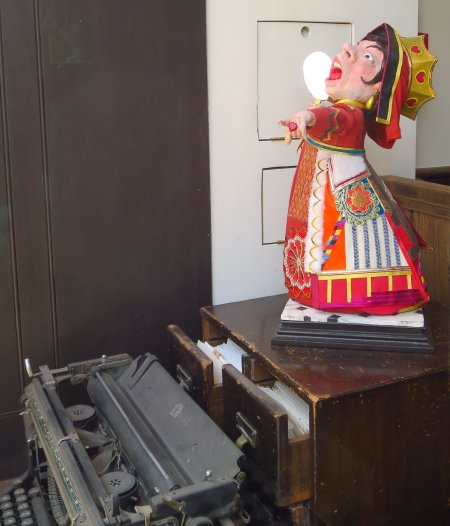 They're quite large, and very striking, and although there weren't that many pedestrians, a couple of people did stop and take photos while I was there so I wasn't the only one whose eye was caught.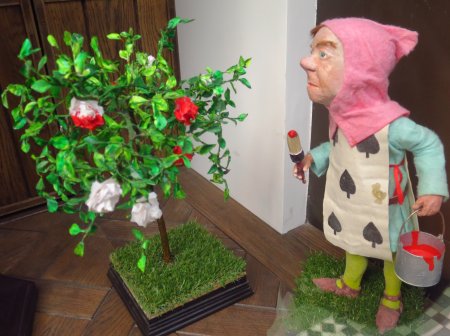 A notice by the White Rabbit's feet seems to suggest the models were made by what I thought must be a company, by the name of "Dodo's and Obelisk's" (punctuation as written). But an internet search doesn't find any business of that name.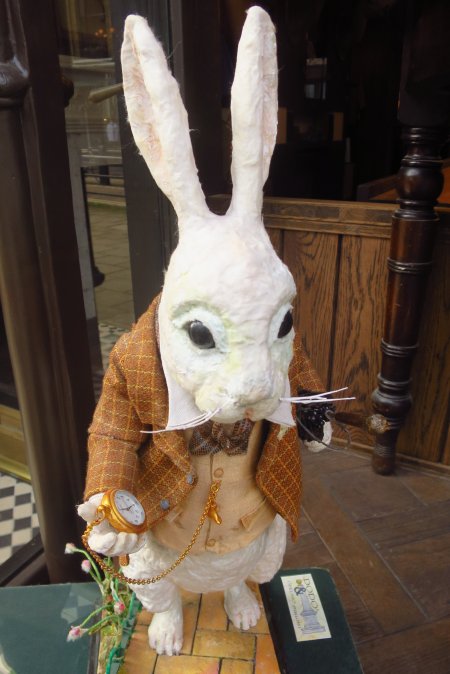 I suppose I should have asked Connor & Lockie why they had these Alice models in their window, but I suspect the answer might be just "because we liked them."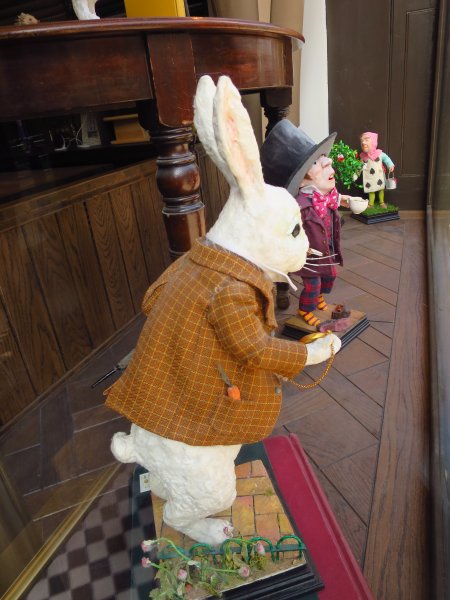 And I could find out about Dodo's and Obelisk's by calling the phone number on their card, I suppose, but I suspect they'd feel I was wasting their time, since I am sure I couldn't afford to get them to make anything for me!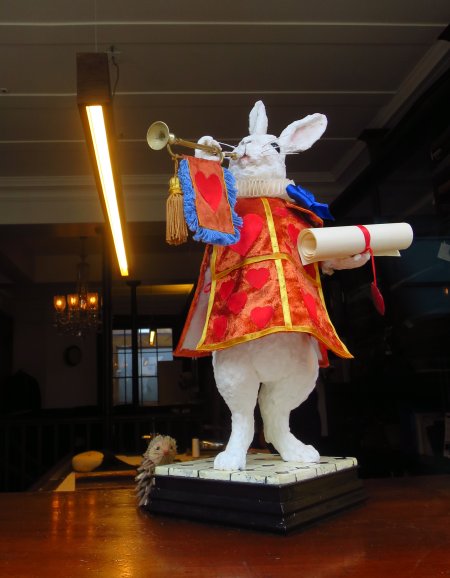 Let me know if you ever find out about them!