01 April 2018
Drink Me, Minus the Turkey.
I noticed that Primark's offering four different little purses with an Alice in Wonderland theme. Even though I don't have any use for small purses - I have a hard enough time keeping track of the big purses - I thought they were cute. M y favourite was "Drink me," but the purse was so small I didn't think it would hold enough coins to buy anything worth drinking, let alone something made of cherry-tart, custard, pine-apple, roast turkey, toffy, and hot buttered toast... BUT.....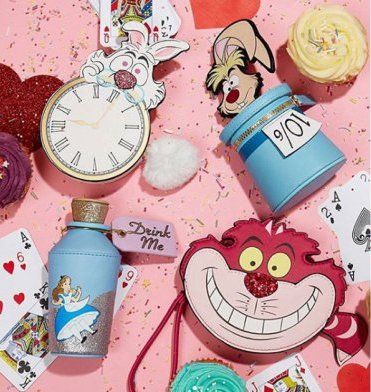 .... never mind,
here's
a recipe for your own Drink Me potion - minus the turkey, I'm glad to say. It actually looks pretty nice, so if you try making it, let me know!