10 March 2017
Alice in Comicland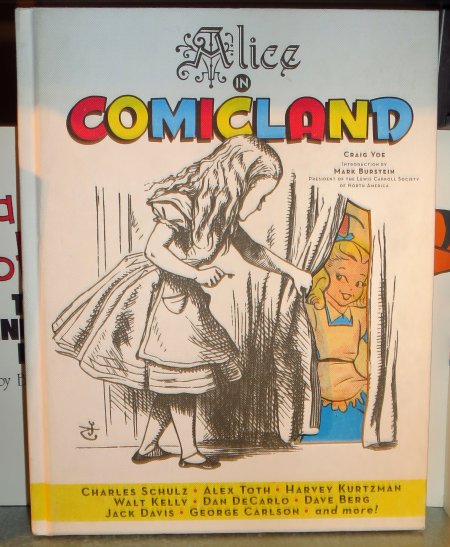 I was in the graphic novel/comic bookstore
"GOSH"
and saw "Alice in Comicland" - but for some reason I hadn't seen it before. It was published in 2014, in the USA, and I can hardly think it's taken that long to get over here... so either I'm just unobservant or else I've been looking in the wrong places.
Actually, I'd have thought it would have been in the bookstore of the Comic Museum when they did their fantastic
"Alice in Cartoonland"
show. If you want to read more about the background,
this interview with compiler and comic historian Craig Yoe
will fill you in on more of the details.