04 December 2015
Forteans and Tea Party
The Fortean Society talk was so much fun. A large crowd and so many interesting questions, both at the meeting and in the pub afterwards. I was specially touched that Danielle had come from Venice with a copy of the original MYSTERY OF LEWIS CARROLL published by Haus (quite rare now) which I had signed for her in 2010. I was pleased to add another signature.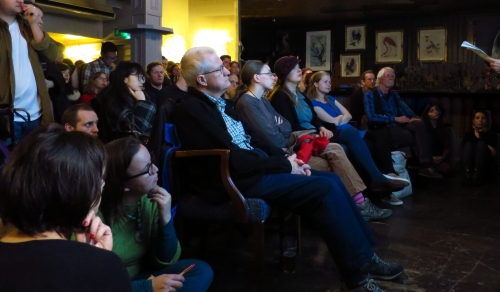 This caught my eye as a fun "special treat" before Christmas, in London. It's a
Mad Hatter's Tea Party and overnight stay offer
at the boutique St. James' Hotel, and the price for 1 night is from £99 per person. I am a bit of a sucker for tea parties but living in London I certainly don't need to spend from £200 a couple on an overnight stay, even if it is a super hotel. But if you decide on having a special treat and go on it, please let me know (via the
contact form)
and I'll put your review on the
"Mystery of Lewis Carroll" Facebook page
!