05 October 2015
Alice in Calendarland 2016.
This year, like last year, my friend Yoshi in Japan kindly sent me a beautiful calendar "Alice in Calendarland" illustrated by Takako Hirai, a famous Japanese illustrator.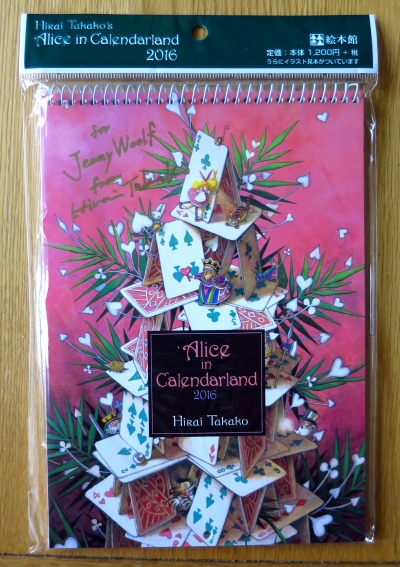 She signed it for me on the top left corner.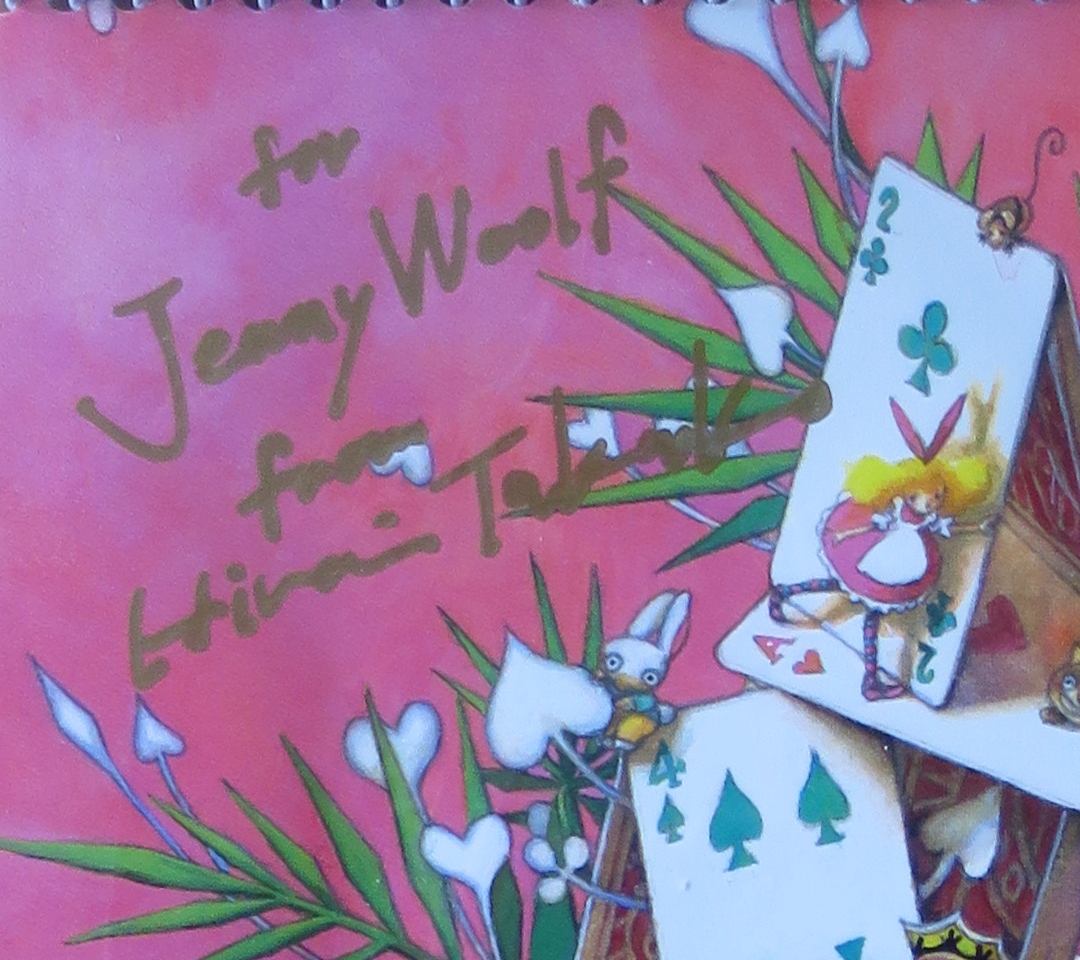 Here's the back of the calendar, showing the images for each month.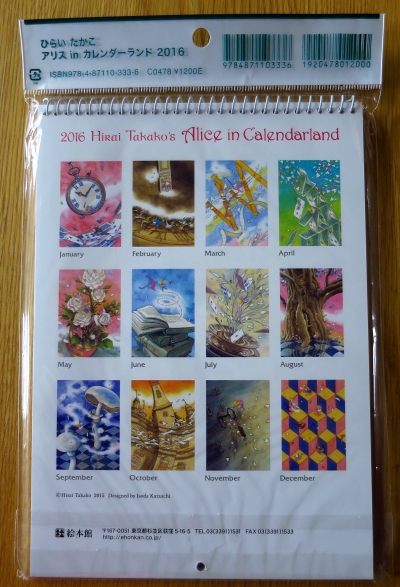 They're available in postcards, and Yoshi also sent three of the cards, for May, June and September.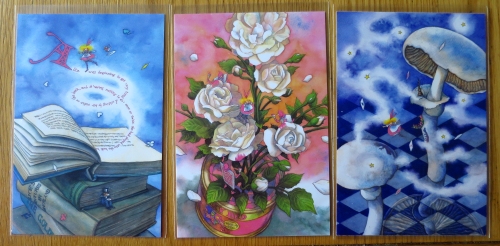 I'm very pleased to have this calendar and the cards.