Archives
You are currently viewing archive for January 2020
24 January 2020
I was always in love with Kermit the Frog, and so VERY happy to find this on Youtube. Enjoy!!!!



05 January 2020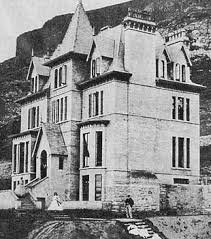 I subscribe to a tourist newsletter from Wales and noticed in the latest edition that Llandudno has finally woken up to the tourist value of its "Alice in Wonderland" connections. Click
here
for information about an augmented reality town trail featuring the characters in appropriate locations. If you're an Alice fan heading for that part of Wales it's worth checking out. (Actually, I couldn't find the app on the Google Play link, but that might be a temporary glitch. )
It's not clear if Carroll ever got to Llandudno, though it's thought he probably did. If so, he's very likely to have visited or even stayed in "Penmorfa," the holiday home that Dr. Liddell built for his family, and where Alice and her family most certainly did stay, often. "Penmorfa" later became a hotel (shown below), but unfortunately, despite the fact that it was the obvious centrepiece for any Alice trail, it was demolished in 2008, amidst many local protests, to make way for apartments, or so it was said. However no apartments were ever built, and the site has lain derelict for 10 years as an eyesore. in late Spring 2019 Anwyl Construction, who demolished the house, were reported to be submitting new plans. I don't know if they have yet, couldn't find any updates.
Actually from this
piece, it sounds as if there might be some doubt about it, at least from the Llandudno folk who have commented on it.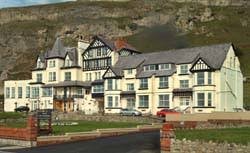 Sidebar