Archives
You are currently viewing archive for August 2016
24 August 2016
You might say that James Bond doesn't have much to do with Alice, but the repertoire of theup-and-coming cello octet "Cellophony" covers all sorts, including special commissions. And no, I don't know much music written for 8 cellos either, but it does seem to work surprisingly well. On September 11th, you can hear for yourself if you head for the Cellophony Alice in Wonderland Family Concert, which will take place in Kings Place. London. Narrated by James Thorpe-Woods, it is written by one of the ensemble, Richard Birchall, who used to be a boy chorister but has now moved on to more modern music. Among other things, the performance offers parents and kids the chance to learn a new song and perform it with the ensemble.
Kings Place is at 90 York Way, London, N1 9AG - nearest station, St. Pancras. The box office number is 020 7520 1490.
And if you want to hear Cellophony playing something more classical, listen to this Dvorak... they really are very good, I think!
(By the way, I tried to find an image of Alice to illustrate the music. I'm not sure I've been very successful, but I'd say it is one of these two. Down the rabbit hole, like it or not -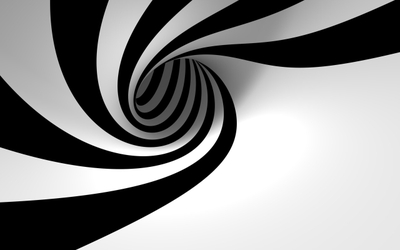 Or..... you'll recognise this one.
If you get to the concert and can think of a different image to reflect the music, let me know!)
10 August 2016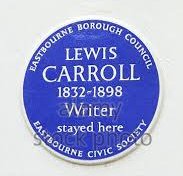 Kay, from Georgia
, who reads
my other blog
just wrote to me and told me about an exhibition in The Redoubt, at Eastbourne. Eastbourne is where Carroll went on his holidays in the latter part of his life. Just to fit in with the holiday mood,it seems he had a "bed desk" made to fit over his bed, so he didn't have to get up in the mornings to do his correspondence. (I suspect he also enjoyed feeling he didn't have to get up regularly to attend early morning chapel, as he did in Christ Church, for he was not a "daytime" person.)
The desk was specially made for him and might have been another of Carroll's inventions; he loved to adapt everyday items to suit himself. Even though it is possible these days to buy bed tables for invalids, I don't think I've seen anything similar from Carroll's day. He was not very interested in food but no doubt he did use the table for the occasional breakfast in bed.
Take a look at this Eastbourne museum blog post, which has some more information about Carroll and Eastbourne
here.
The picture at the top of the post shows the plaque on the house in Lushington Road, Eastbourne, where Carroll used to stay. And here is the house itself, photographed at around the time when he used to stay there.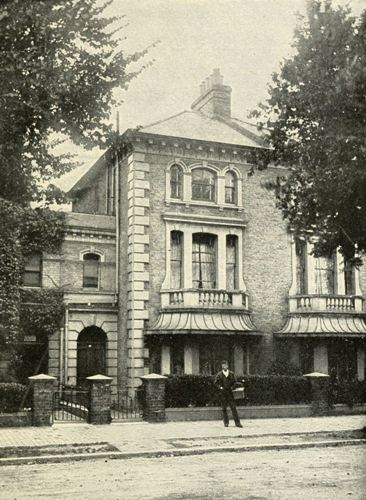 Sidebar