Archives
You are currently viewing archive for July 2011
20 July 2011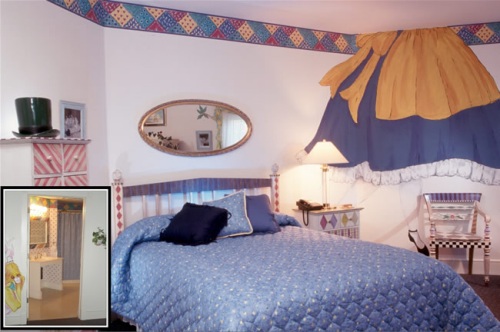 Someone sent me this link to the
Gruene Apple (Green Apple) bed and breakfast in Texas.


The rest of the inn looks like fun, too, since all its rooms are themed. Only this one has an "Alice" theme - but it also has a jacuzzi, and I wonder what Alice would have made of that!
18 July 2011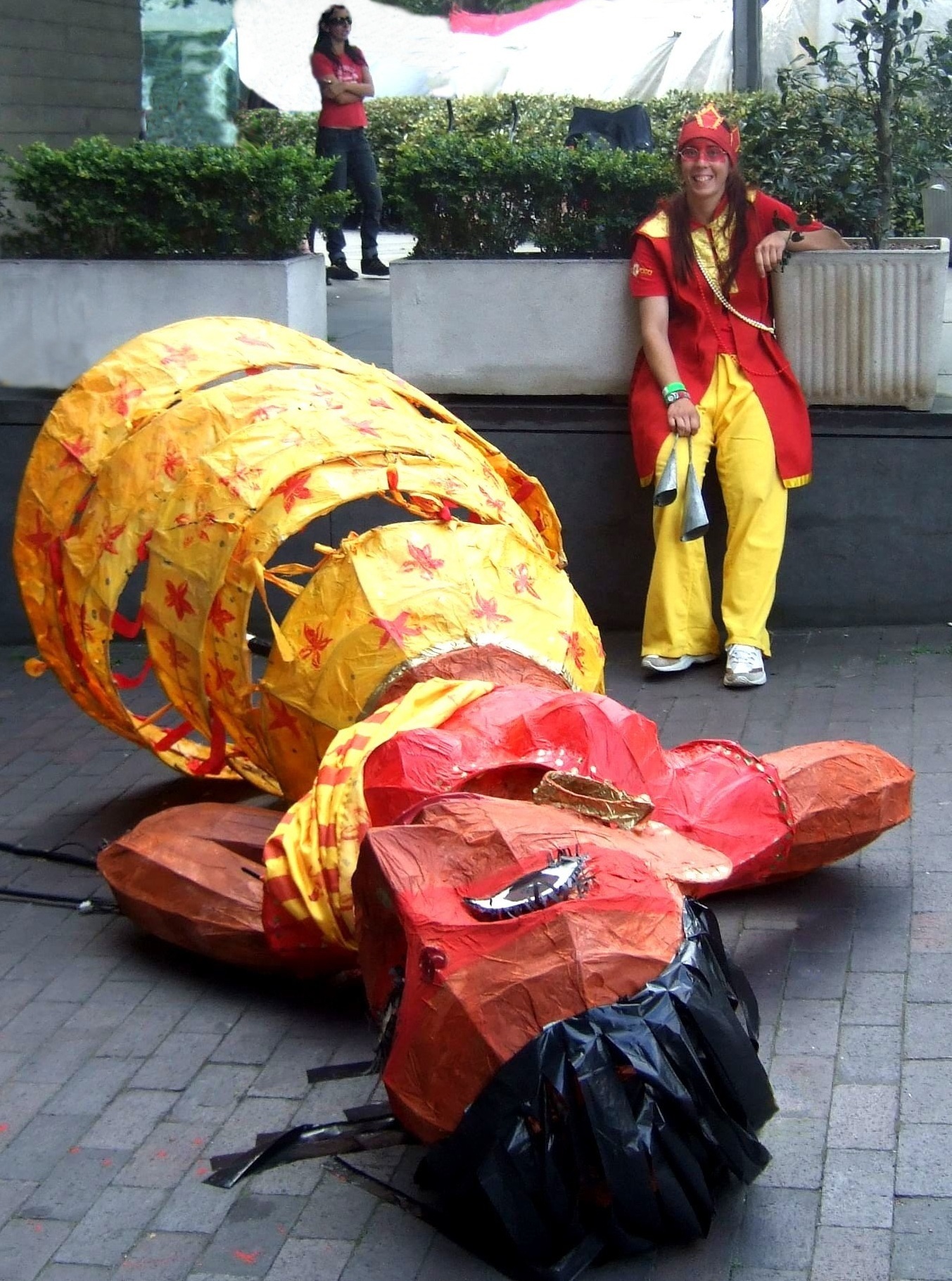 One of the first pieces of work I ever sold was to the BBC, a short story about an incident that happened to me as a child in Australia. The BBC has been a champion of the neglected short story art form for many years and the proposal is now to drastically slash the number of original short stories it broadcasts on Radio 4, as from next Spring. Short stories are hard to write well and don't make much money for publishers, so the BBC's commitment to broadcasting stories to high professional standards has provided listeners and writers alike with a really valuable outlet, and helped to keep the form alive.
I humbly apologies to those of you who don't know or care about BBC Radio or short stories... but anyone who does, please could you sign the online petition or write to BBC Feedback - details on the National Short Story Week website - or forward this on to anyone you think might be interested.
The picture? It's one I have had in my photo stash for a year: it was taken in South London. I am sure it'll prompt me to write a short story some day, just haven't thought of it yet!
08 July 2011
Iíve been meaning to attend Hampton Courtís annual Flower Show for years, but this year there was an Alice theme so of course I HAD to go.
Itís said to be the largest flower show in the world, and there was so much ďAliceĒ there that Iíll need to put it in to two blog entries. So, more later, but meanwhile here are some pictures of the childrenís scarecrow contest. So many colourful, lively and imaginative interpretations of the characters. You had to vote for your favourite, but really, that was almost impossible.
An elegant Queen of Hearts from Oakdale
A winsome one from Carrington School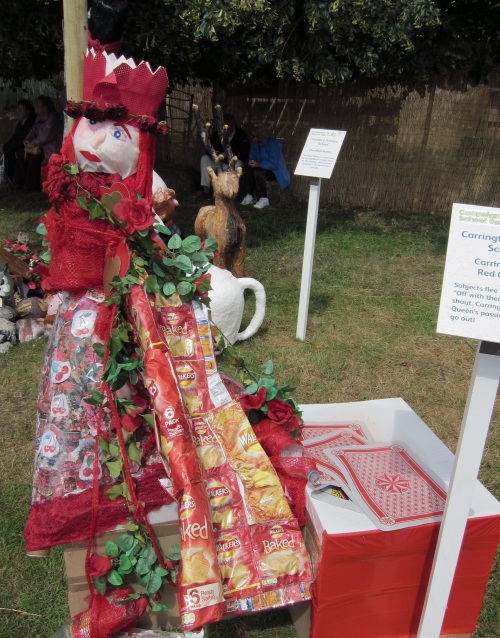 A very scary one from Countess Anne's school.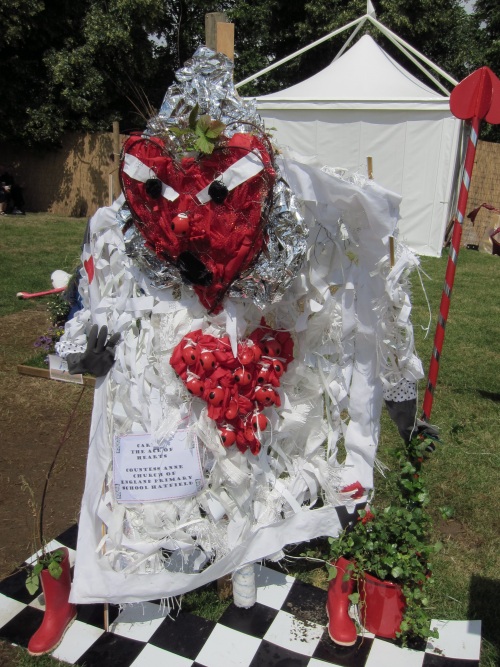 Some fine Hatters. Wilbury School's Hatter reminded me of one of the Muppets.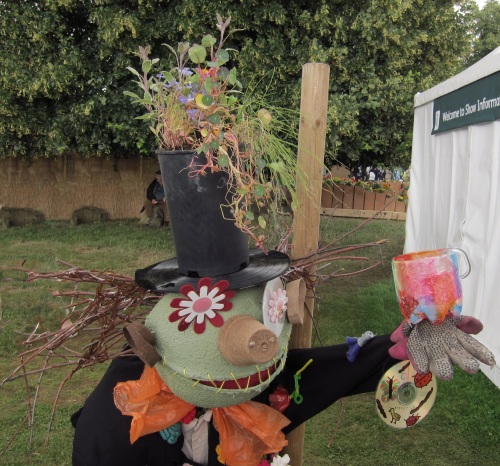 South Park Primary's Hatter had bags of personality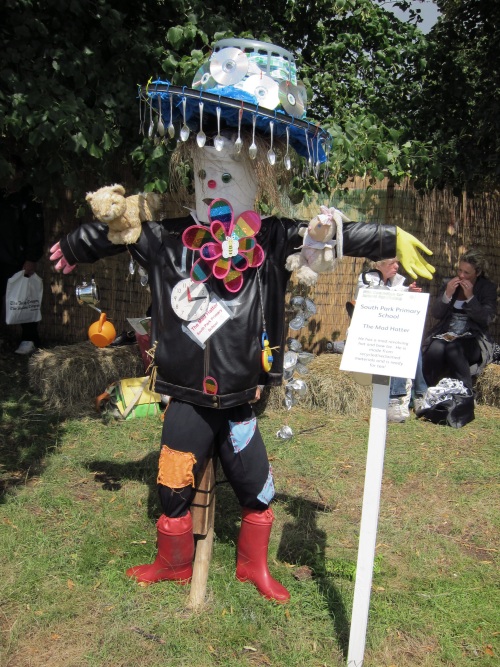 We liked the spoons hung around his hat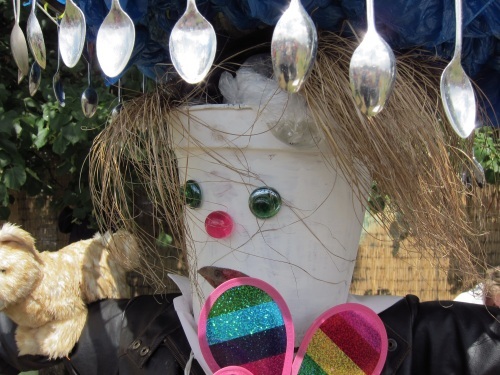 There was a highly accomplished White Rabbit from Northbourne Park School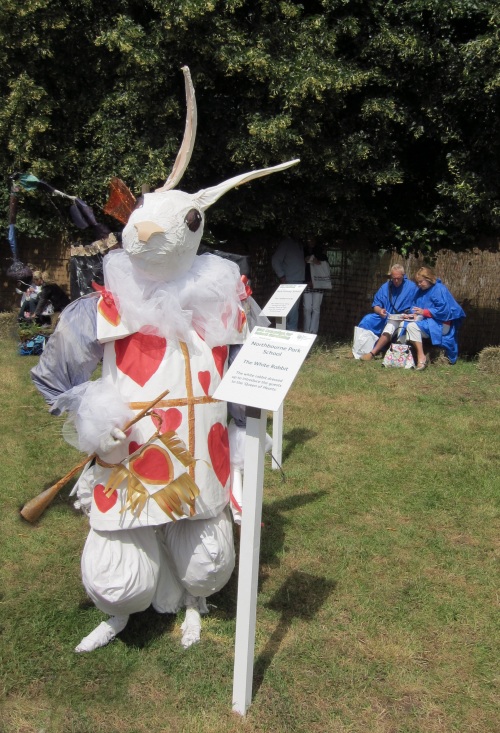 A suave hare from Wilbury
And a genuinely disturbing Cheshire Cat from St. Mark's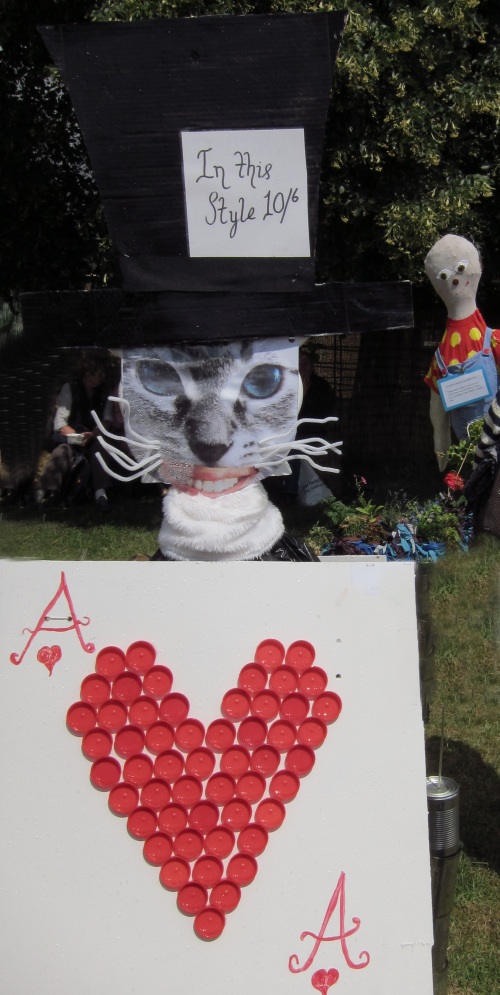 07 July 2011
I don't believe this rose had been bred in Lewis Carroll's day. But it would have helped the gardeners in their task! I like it so much that I want to buy one and put it in my own garden. It's called "Nostalgia." It was just one of many roses in Regent's Park last night. I'm well on the way to creating an album of Rose Pictures of Britain, but I just couldn't stop snapping the things.
Sidebar