Archives
You are currently viewing archive for April 2009
24 April 2009
Returned from a little trip away to find the news that that Lyndhurst, Hants, is having an Alice overload for the rest of the year. Lyndhurst is the rather nice Hampshire town where Alice Liddell and her Reggie lived out their days as country gent and lady. It's right in the New Forest, the largest original hunting forest left in Britain - pines, heath, sand, and wild ponies.

The Alice stuff begins at 6 pm on Friday 15 May at the New Forest Centre when Alice and some of her friends arrive in a pony and trap.

Don't think I'll be going, not least since I was never keen on the sound of Alice Liddell as a grown up lady. But it sounds as if it's going to be quite a big thing, and it will culminate in December with carol singing and Santa.

Strangely enough, it doesn't seem to have a website, but perhaps googling will throw one up.

11 April 2009
Encouraged by the sale, I'm embarking on the last chapter. Lots and lots of information. Carroll could never see the wood for the trees, but I'm hoping a spider diagram will lead ME out of this particular wood.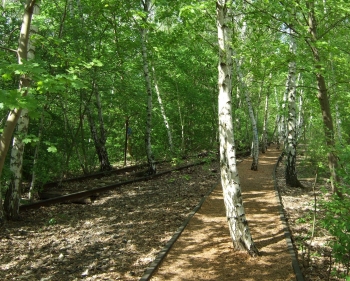 07 April 2009
Good news - St. Martin's Press have bought the US rights to the book.

05 April 2009
I've just received a call for Abstracts on a book on "Alice in Wonderland and Philosophy." It is not for me - but here it is for anyone who's interested. It's edited by Richard Davis in the The Blackwell Philosophy and Pop Culture Series. Its says that work should be "philosophically substantial but accessible", and written to engage the intelligent lay reader. Submission deadline for abstracts (100-500 words) and CV(s) is May 18, 2009, and submission for accepted papers is July 3, 2009. Email rdavis -at-tyndale.ca

03 April 2009
Just noticed that
The Lady
magazine (see entries below) has had a revamp. I'm impressed. It always was quite readable but the astonishingly old fashioned layout used to put me off.
So who will buy it? Who are the Ladies of Britain now? These days you mostly get called "lady" if you are in some kind of inferior position, such a hospital patient being displayed to students ("this lady is presenting with a club foot") or if you are introduced as "my cleaning lady." Or if you are that interesting character in "Little Britain" who is always desperate to be recognised as a lady, but, sadly, never is.
I have actually bought the Lady for the first time since my friends and I were looking out for chambermaid jobs in the college hols, and I have enjoyed reading the latest issue. Many domestic ads are on the internet now but the Lady still gets the best. I spotted one for head housekeeper in a palace in Saudi Arabia, who is used to managing staff, can cater for large banquets and, (surprise surprise) will NOT be required to drive.
Sidebar