Archives
You are currently viewing archive for November 2008
30 November 2008
It's gone! Here's the
link
...
29 November 2008
In odd moments, I'm putting together some travel articles to go in their own travel writing section of the site. I really want this site to show more about me as a general writer, but it's a matter of when I find the time at present.

I'm an associate member of the British Guild of Travel Writers although travel writing has taken a bit of a back seat in recent years. It's enormous fun and always interesting to see new places and see the wide range of what people are up to in the world.

Oh! I'm soooo glad to have the jury work behind me!

11 November 2008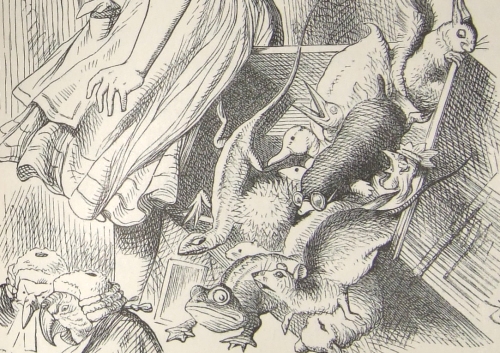 I'm in the middle of jury duty. I think I see myself as the frog in this scene of the jury from "Alice in Wonderland." Our court is a bit more modern than Lewis Carroll's and Tenniel's. The juror's room is a bit like an airport lounge, actually - except (as one of the other jurors said) you're not going anywhere nice at the end of it.
Sidebar